In January several news outlets reported on a new research project, partly funded by the UK, which aims to do some exciting work around maggot therapy in conflict zones.  Given we are 'all in' when it comes to maggot therapy, we thought we'd catch up with the  project's lead investigator to see how it is going.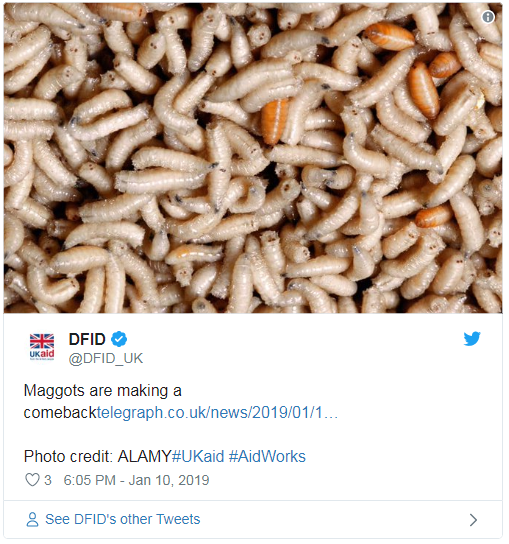 But first, what is the project about?  Conflict zones  are difficult for aid and medical agencies to get to because of interrupted and destroyed infrastructure and insecurity. Consequently, the civilian population is often isolated from outside help. What makes matters worse, is the worrisome trend of fighting parties to attack healthcare facilities. Without access to good surgical care and effective antibiotics, wounds get infected and this can lead to chronic wound infection, necrosis and ultimately amputations, or even loss of life.
Maggot therapy has been shown to remove dead tissue, assist in the control of infection and can promote wound healing through the regeneration of granulation tissue. The best thing though is that maggot therapy is low tech and does not require advanced nursing training. All this makes maggot therapy ideally suited for the use in austere compromised healthcare settings where hygiene is difficult to maintain and surgeons are rare.
Dr Frank Stadler and his team at Griffith University in Australia have been awarded a CAD250,000 grant from Creating Hope in Conflict: A Humanitarian Grand Challenge. The funding for this program has been provided by DFID, USAID and the Dutch Government. The project is working on developing  a shipping container laboratory for the production of high quality medicinal maggots in conflict zones and other compromised healthcare settings, with a capacity to produce medicinal maggots for about 250-300 wounds per day.  In addition, they are developing 'Do-It-Yourself' laboratory solutions for conflict-affected isolated communities to establish and run themselves with local resources.  In order to make sure that users of both solutions produce safe medicinal maggots, the team supports training and implementation with richly illustrated multilingual information material and videos.
 Frank says "It is early days still. Sorting out the funding agreement and human ethics approval for some aspects of the work takes time. But we are terribly excited to make a start now with the container conversion and preparatory research for the development of DIY labs. We are also looking for research participants we can interview to get a better understanding of the conditions in conflict zone communities and the resources that these people have to establish and run a DIY medicinal maggot laboratory. "
Frank is keen to hear from anyone who has lived in, or worked with, conflict-affected communities. More information about the interview research is available at https://tinyurl.com/y32ewvvw and anyone interested can also contact Frank Stadler directly via email (f.stadler@griffith.edu.au).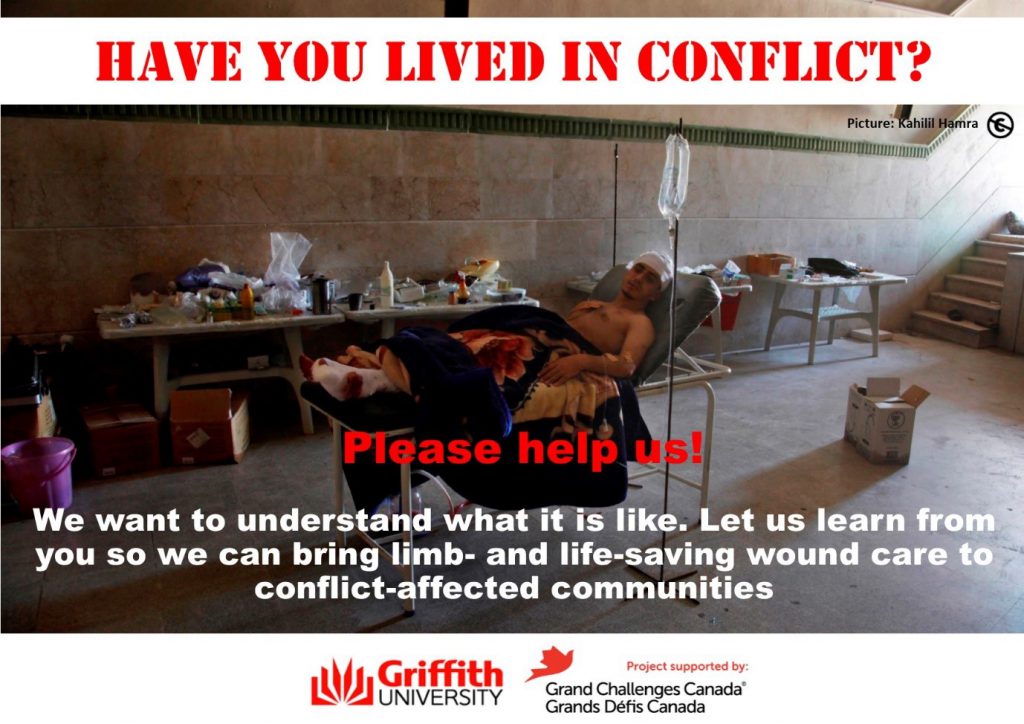 Another aspect that Frank's team needs to take into consideration is the 'Yuck' factor which the Love a Maggot team has been looking at.  "We have received great feedback from the grant assessment panel suggesting that conflict-affected communities are likely to embrace maggot therapy. Nevertheless, we are very conscious that maggot therapy is not everyone's cup of tea and will be working hard to develop culturally appropriate multilingual information material for patients and their families. It is even more important that the healthcare professionals and administrators at humanitarian NGOs, in Ministries of Health, and on the ground are on board and embrace maggot therapy. This is a much harder task but we believe that it can be achieved."
The Humanitarian Grand Challenge project is funded for two years and will conclude in early 2021. We can't wait to see what Frank and his colleagues come up with.   We will catch up with Frank to see how the project is progressing later in the year so stay tuned!
This blog was written in consultation with Dr Frank Stadler.