Maggots on BBC Countryfile
The programme featuring our Love a Maggot! Campaign aired on 09/04/2023 and can be view here.
In March 2023, we welcomed the awesome Sean Fletcher and the BBC Countryfile production team to Swansea University to discover more about the amazing world of maggots and maggot therapy!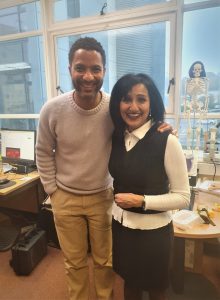 The Countryfile team squeeze into Yamni's Swansea University office: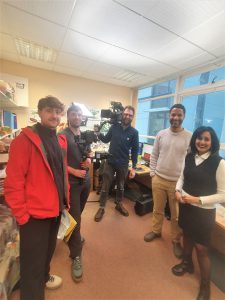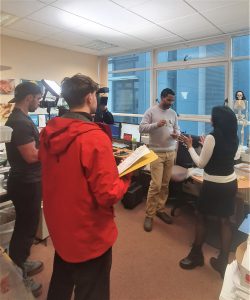 Sean getting his hands on the wonderful maggots: